Our 1st Update
If you have not been to
Hip Hop Bayou
in a while you are missing out!
We Have been working on the site Daily! (All day every day)
Still got a lot to do but its up!
these R the new profiles we have added:
Submit your work for approval!
and get a page like the ones below!and get your music played oh HipHopBayouRadio
--> --> --> --> --> --> --> --> --> --> --> --> --> --> --> --> --> --> --> -->
Jimi Clever
Click on these pictures to be transported to their Bayou Page!
Hip Hop Bayou is fueled by your support, so contribute your time, your art, your music, whatever you got! Hook it up!! send your
ish
to
HipHopBayou@Gmail.com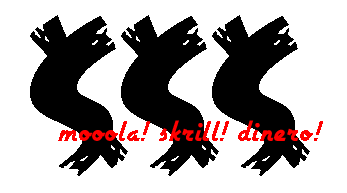 Hip Hop Bayou
is now accepting submissions to be sold in the HipHopBayou E-store!
So get at us with your cd's ,mixtapes, beats,Gear etcetera.. to be showcased on HipHopBayou.Com. We can watermark your Beats etc on request,or you can do it! and tracks are only downloadable upon request by artist. You get from 75%-95% of the money in all sales and you don'[t have to do a thing.. just sit back and rake in the dough!
Wanna sell your beats???
Contact
Beats@HipHopBayou.com
Receive your $$money$$ the same day of the sale.. Nice, eh??
Anything goes, so long as it is your original work!
Cd's, records , Mp3s , mixtapes, clothes, art, etc. we also do presales of albums that have release dates. email us at
Sales@HipHopBayou.com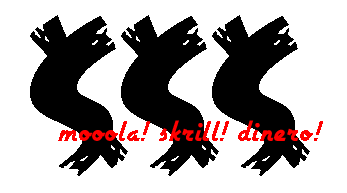 Order Now.
Truth Universal
"Move The Crowd" MixTape
Only AT HIPHOPBAYOU.Com
Order The MoveThe Crowd Mixtape!
Cd $5.00 +s/h$3.95
Mp3 $5.00 Free s/h